HEAVENSOWN

AUSTRALIAN SHEPHERDS

KEEPA   X   FLAME PUPPIES

1 WEEK OLD  May 26,2003 !!!

Here are a few pictures of Keepa when she was a little one.

She was so adorable. After an extensive 2 year search for the right girl to add to our lines we found Opala Kennel in Washington State. Melanie Webb was going to have a litter of puppies and the pedigree seemed to be a good match for our boy Flame's future lady. I contacted Melanie and put a deposit on a female puppy for when the litter arrived. I was so excited the day I got the email that the puppies were born. I will never forget how happy I was! Melanie was not familar with uploading pictures to email and had no web site so I only got a few pictures of Keepa before we were to pick her up.

My wonderful husband James flew to Washinton at 6 am one morning and came back the same day with Miss.Keepa in a sherpa on the plane with him. They arrived in Charlotte at 11:30 that night safe and sound. The rest they say is history. Now those long range goals are a reality and Flame and Keepa are proud parents some 4 years after this all began.

I am so thankful for the decision to get Keepa and happy that I have a digital camera and will be able to let everyone

watch these sweet pups grow.

HAPPY FIRST WEEK OF LIFE LITTLE ONES

PLEASE HELP US FIND NICKNAMES FOR THE PUPPIES.

WE NEED TO FIND NAMES TO USE UNTIL THE PUPPIES GO TO THEIR NEW HOMES. WE WOULD LOVE TO FIND SOME NICK NAMES THAT HAVE SOMETHING TO DO WITH THE HEAVENS OR STARS SINCE BOTH KEEPA AND FLAME HAVE THE WORD STAR IN THEIR NAMES.

EMAIL US YOUR SUGGESTIONS OR ADD TO THE GUEST BOOK!

I am the oldest and was the first puppy born.  I must be special cause I was the only natural bob tail.

Mom says my color is so beautiful and she thinks the way I am marked is striking! Mom says I  look just like I am  wearing a black short jacket!

I think you can see what I mean in this picture.

I have some white on my collar, neck, chest and all feet.

A nice large blocky head with lots of rich copper. Who could help but find me adorable???

Who needs all that white on their faces anyway? I overheard my human mom talking about how special I am cause I look just like Grandma! The call me wolf wolf which is kind of catchy but not for the long haul. I sure must have grandma's smarts cause I always get to the milk first! I am a little bigger than the other girls cause I am smart enough to find the food first! No waiting in line for this girl no sir!

I just do not understand why I can not just sleep! I did not want to get out of my comfy cuddle to have my picture made.

It is hard work to fight for a place to eat and keep from getting knocked off! I just need to rest for a while if you do not mind.

All the people around here say I smile all the time just like my daddy! Well soon as I get my eyes open I got to take a look at him.

He sure must be a good looking Aussie if I look like him! I was in a real good mood tonight since it was our birthday and let them take a few good pictures of me.

They are calling me Mr.Light blue boy!! What a name. Someone please email us to give us better nick names!

I was the second blue boy born and am lighter than my big brother in color. I must admit to having a very sweet kissable little face that everyone loves!

Here are the pictures I promised mom she could take the day after our birthday. I was way too busy eating to stop for pictures that night!

If you want to submit a nickname for me remember I am the ONLY black tri boy in the crowd. No girly names ok. I have the biggest head in the group (like my grandpa Dakota) so they are calling me mr.big...come on please help these people out!

This page was last updated on: March 18, 2005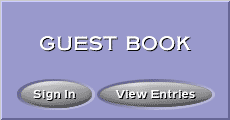 HI EVERYONE~!~

CAN YOU BELIEVE WE ARE ALREADY 1 WEEK OLD~

ME AND MY BROTHERS AND SISTERS STILL SLEEP

AND EAT MOST OF THE DAY AND NIGHT.

OUR HUMAN MOM STARTED TRIMMING OUR NAILS THE OTHER DAY. WHAT A TERRIBLE THING I THOUGHT THAT WAS! I THINK I WOULD LIKE TO LET MY NAILS GROW LONG SO I CAN CLIMB THE TREES AND HELP GET THE CATS DOWN WHEN THEY RUN FROM ME AS I GET OLDER! SOUNDS LIKE A GOOD IDEA TO ME.

We 14 year old daughter

Angie suggested last night

that we could nick name

the puppies after the

7 dwarfs. You know

sleepy, doopy, doc

and the gang.

What do you think?

Email or sign the guest

book if you have a better

idea or if you would like to vote that we go with Angie's suggestion.

Thanks!